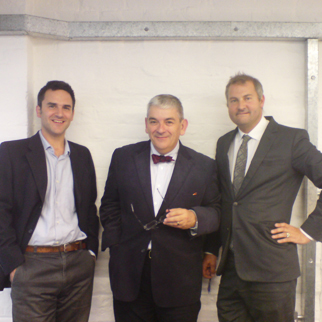 Lake Estates was founded almost 30 years ago by Roger Zogolovitch who remains company chairman. The other key members of the management team are Giles Cherry and Roger's son, Gus Zogolovitch.
We are not a large, faceless corporation. We don't have call centres in other parts of the world or a PO Box to write to. We don't have staff who will only give you their first name and are here one day and gone the next. We are a small company with a London phone number and an office which you can visit.
Throughout Lake Estates' history, the philosophy has always been to maintain and strengthen relationships with our stake holders; our tenants, our bank, our professional partners. We believe in old-fashioned loyalty and we stick by our friends, our colleagues, and our old workmates.
In whatever capacity you do business with us, you can rest assured that you will always receive our personal attention in strictest confidence.
Feel free to call or drop us an e-mail anytime